BIOGRAPHY
Music of the Mind
#iHearMusic
Luke began his music career studying the piano at age 14.  It was quickly realized by his teacher and others that he had the natural music ability. He continued piano as a primary, competing in music competitions, performing recitals, accompanying others in quarters & duets, and later playing in various bands.  Continuing to study, Luke had the opportunity to study at Brevard and continued to improve and performed with many different jazz, heavy metal, country rock & classical orchestral groups throughout high school and after.
However, with a desire to know more, he began studying computer technology alongside of music composition and audio production studies. He understood early on that computer technology was going to be necessary to learn and would play an important role in everyone's lives; especially with music.
Luke has composed music for various genres some of which included SyFy, Drama, and Suspense thrillers. Additionally, Luke works with up and coming artists, producers and directors in Atlanta and around the world. He enjoys working with others who have a passion for film, TV, games, voice-over, technology and media.
Even with all of the technology available, it is very important to compose and produce music that brings the listener into the music experience.  Part of music composition today, is writing and producing music in a way that transports the listener into the scene of the film, TV show or game.  In other words, if you close your eyes, you should feel like you are "there," in the middle of the scene!
Check out some of his music below.  Also, visit the Film Scores and the Music page for addition albums and film music.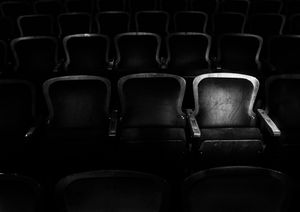 "

Music is everywhere - the wind, the birds, the ocean. Even construction on the street. How do you hear the music? You just have to stop and listen!"
— Luke Truan